We Believe Your Weekends Weren't Made For Housework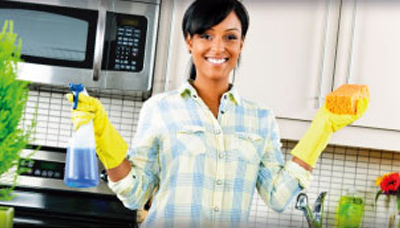 At Darwin City Cleaners, we give you time to focus on other important things instead of worrying about cleaning your home all the time. Our network of professional home cleaners have years of experience in the cleaning field and they know how to employ the best cleaning services possible.
We also use industrial-grade equipment that cleans your home effectively to ensure you are completely satisfied with the results.
Nobody Does It Better
Your clean home is our business. At Darwin City Cleaners, we have a network of highly skilled cleaners who undergo extensive training in housekeeping. They are aware of how to use the cleaning equipment and chemicals properly. They are also courteous and they treat you and your property with utmost respect. Trust your home only with the best housekeepers in Darwin!
One Rewarding Relationship We Will Happily Celebrate
We value our customers, they are the heart of everything we do. When you hire Darwin City Cleaners network to clean your property, you can be sure you always have a clean home, which makes things much easier on you since you do not need to deal with the hassle of cleaning by yourself.

Below you will find a detailed list of our services, grouped by area:
Clean and sanitise fridge interior/exterior
Clean and sanitise microwave interior/exterior
Clean appliance exteriors
Clean range hood
Scrub sinks around facet and drain area
Clean oven interior and exterior
Clean taps
Clean splashbacks
Clean stovetop
Clean and sanitise bench tops
Clean interior/exterior of cupboards (3 metres high)

Dust surfaces
Dust skirting boards
Dust window sills and tracks – 3 metres high
Polishing
Clean door trimmings and handles
Vacuum carpets
Mop all surface types (vinyl, tiles, wooden flooring)
Interior cobwebs removed - 3 metres high
Clean interior windows only - 3 metres high

Disinfect the toilet
Sanitise the basin
Clean sink and taps
Clean mirrors with a streak free solution
Clean splash backs and vanity surfaces
Clean cupboard interior/exterior
Clean bath or shower unit to remove grime

Clean cupboard interior
Clean cupboard exterior
Clean mirrors